_________________
Life is a lot like Jazz
Best when you improvise
George Gershwin

Thank You, Omu
Présentation de l'éditeur
Everyone in the neighborhood dreams of a taste of Omu's delicious stew! One by one, they follow their noses toward the scrumptious scent. And one by one, Omu offers a portion of her meal. Soon the pot is empty. Has she been so generous that she has nothing left for herself?

Debut author-illustrator Oge Mora brings to life a heartwarming story of sharing and community in colorful cut-paper designs as luscious as Omu's stew, with an extra serving of love.
An author's note explains that "Omu" (pronounced AH-moo) means "queen" in the Igbo language of her parents, but growing up, she used it to mean "Grandma."
This book was inspired by the strong female role models in Oge Mora's life.
J'adore l'art des collages… et les albums qui parlent de nourriture – en voilà tout ce qu'il me faut pour partir à la rencontre d'une nouvelle artiste.
J'espère qu'une maison d'édition va la découvrir pour rendre cette belle création accessible au public français.
Elle a inventé non seulement une histoire réconfortante mais ses images ont une force… j'ai salivé devant et j'avais faim après la lecture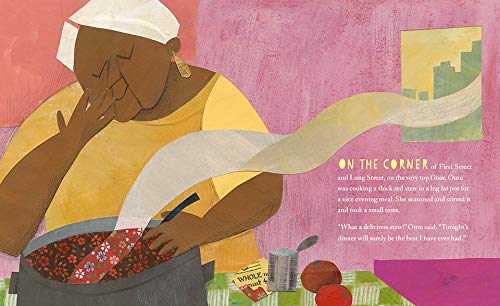 _________________
Life is a lot like Jazz
Best when you improvise
George Gershwin
Saturday
Présentation de l'éditeur
Today would be special. Today would be splendid. It was Saturday! But sometimes, the best plans don't work out exactly the way you expect....

In this heartfelt and universal story, a mother and daughter look forward to their special Saturday routine together every single week. But this Saturday, one thing after another goes wrong--ruining storytime, salon time, picnic time, and the puppet show they'd been looking forward to going to all week. Mom is nearing a meltdown...until her loving daughter reminds her that being together is the most important thing of all.
Oge Mora est non seulement une talentueuse artiste, mais elle sait en plus raconter de bien belles histoires.
J'adore en tout cas ce samedi entre mère et fille qui essaient de se faire quelques bons « cadeaux ».
C'est très touchant et les collages sont extra.
Quel beau moment de lecture !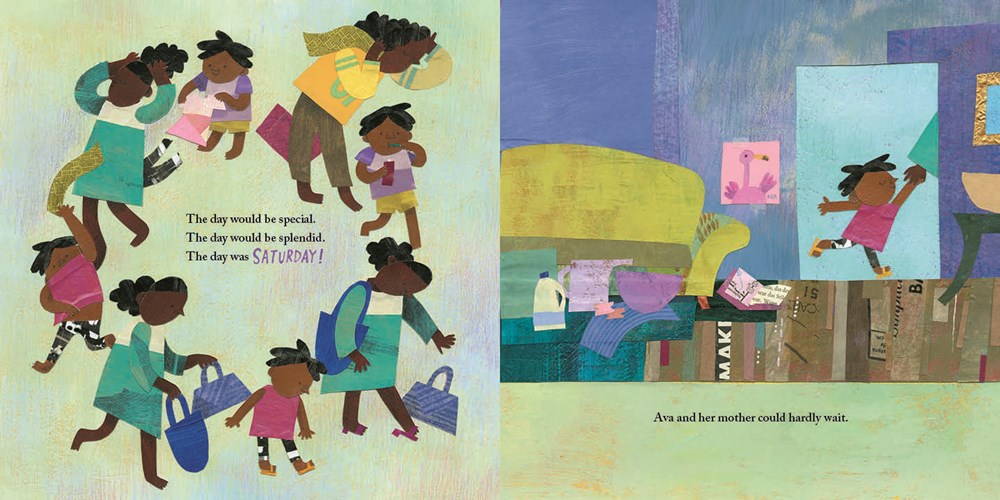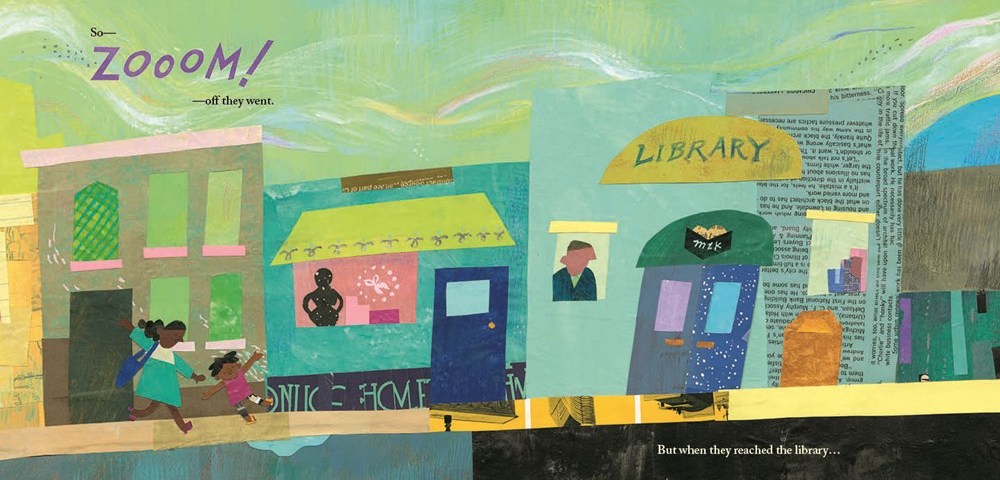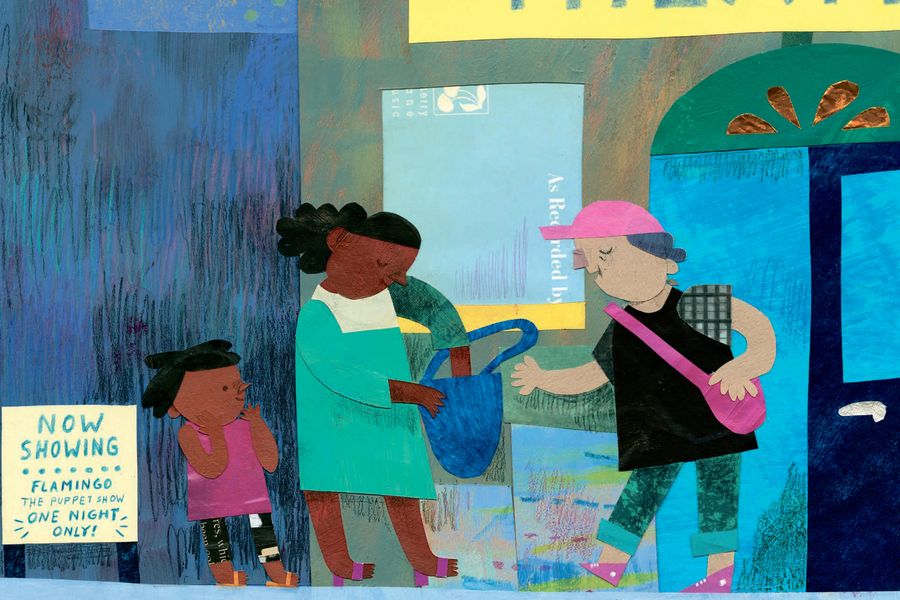 _________________
Life is a lot like Jazz
Best when you improvise
George Gershwin
Histoire : Anne Wynter

Everybody in the Red Brick Building
Présentation de l'éditeur
Everybody in the red brick building was asleep. Until . . .
WaaaAAH!
Rraak! Wake up!
Pitter patter STOMP!
Pssheew!

A chain reaction of noises wakes up several children (and a cat) living in an apartment building. But it's late in the night, so despite the disturbances, one by one, the building's inhabitants return to their beds—this time with a new set of sounds to lull them to sleep.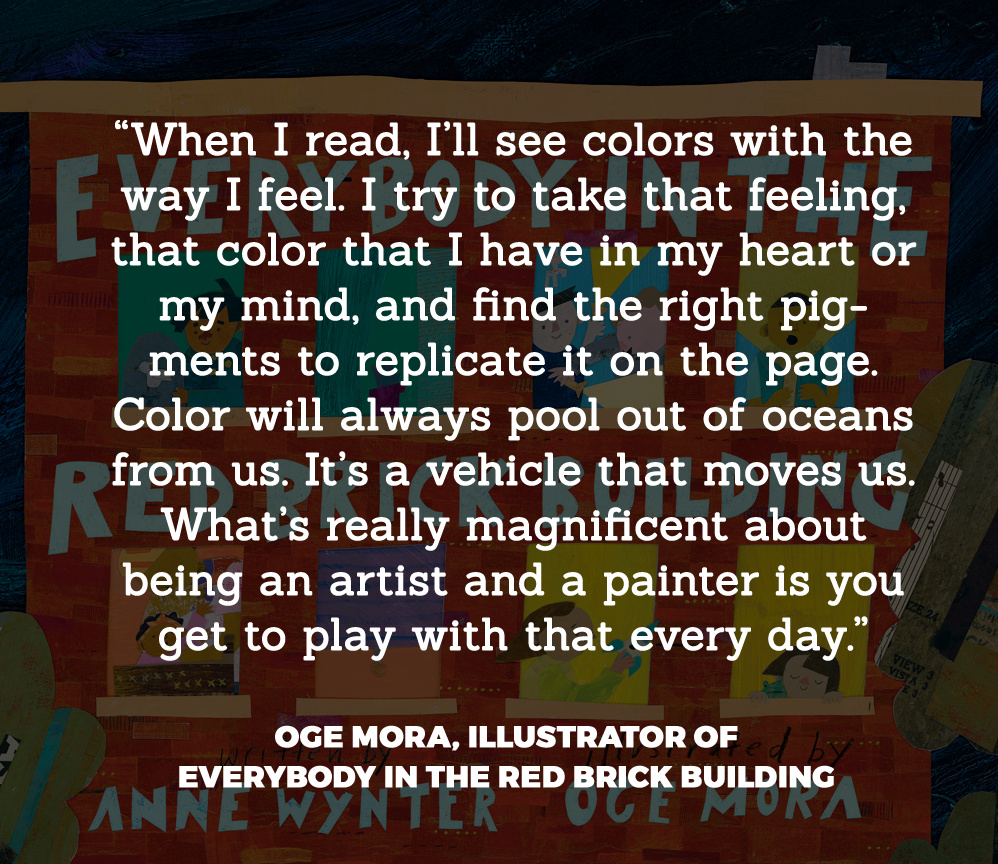 Après ce troisième album je suis la plus grande fan de Oge Mora.
Une histoire qu'on peut désigner comme « banale » mais qui donne plein de possibilités aussi bien à Anne Wynter qu'à Oge More de faire vivre un moment exquis au lecteur.
J'ai adoré mon séjour dans cet immeuble et j'attends avec impatience d'autres publications de cette artiste !

_________________
Life is a lot like Jazz
Best when you improvise
George Gershwin
Histoire : Rita Lorraine Hubbard

The Oldest Student
How Mary Walker Learned to Read
Présentation de l'éditeur
Imagine learning to read at the age of 116! Discover the true story of Mary Walker, the nation's oldest student who did just that.

In 1848, Mary Walker was born into slavery. At age 15, she was freed, and by age 20, she was married and had her first child. By age 68, she had worked numerous jobs, including cooking, cleaning, babysitting, and selling sandwiches to raise money for her church. At 114, she was the last remaining member of her family. And at 116, she learned to read.

From Rita Lorraine Hubbard and rising star Oge More comes the inspirational story of Mary Walker, a woman whose long life spanned from the Civil War to the Civil Rights Movement, and who--with perseverance and dedication--proved that you're never too old to learn.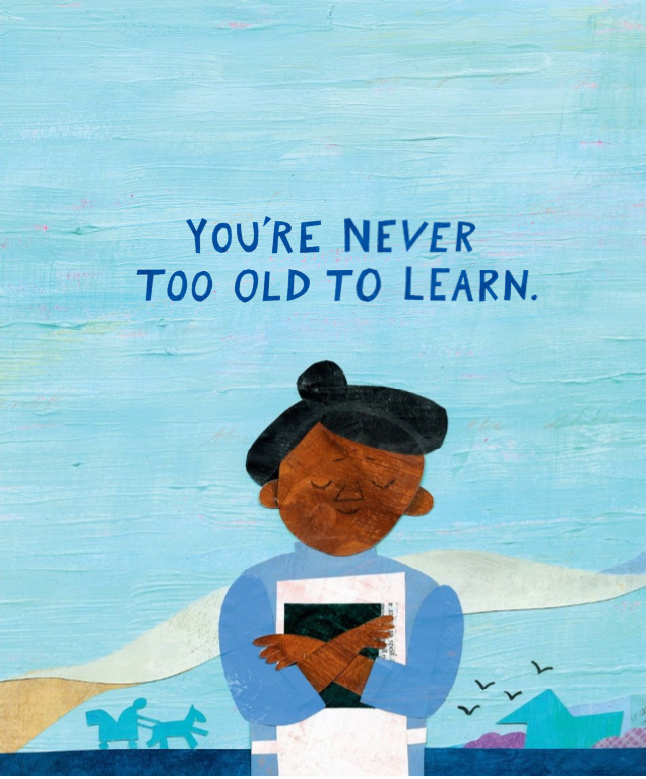 Wow, quelle histoire inspirante.
J'avais depuis longtemps envie de retrouver un album de Oge Mora et voici la bonne occasion.
Mary Walker a été une femme extraordinaire (et pas seulement à cause de son âge).
Une fois de plus aussi enthousiaste de l'art de cette artiste, fascinant.
Il va y avoir du nouveau d'elle en septembre. J'attends déjà impatiemment !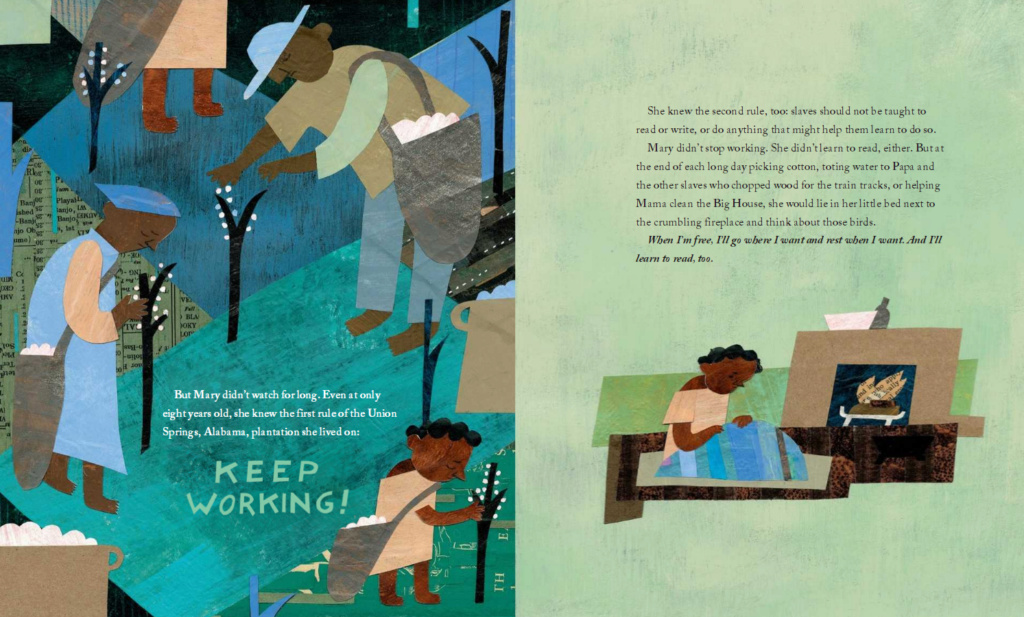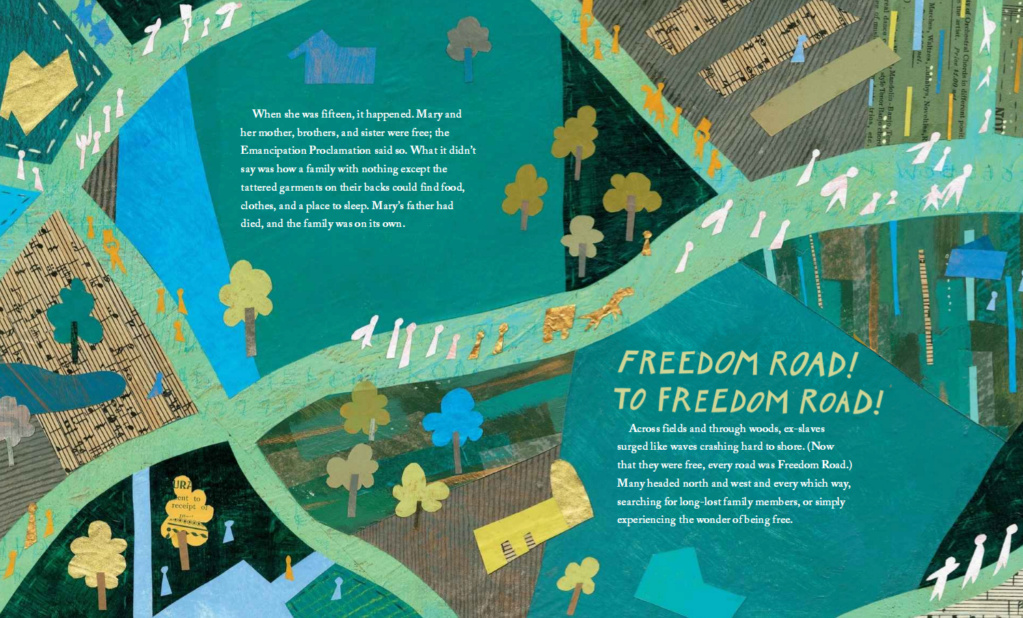 _________________
Life is a lot like Jazz
Best when you improvise
George Gershwin
---
Permission de ce forum:
Vous
ne pouvez pas
répondre aux sujets dans ce forum